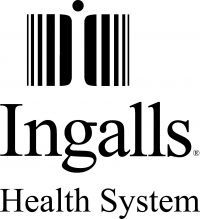 Mother's Day Massage Package
Only $65.00
($190.00 Value)
A 1 hour full body massage ($65.00 value)

One complimentary mini spa gift basket ($12.00 value)

A gift certificate for an in home pamper session for mom and 3 other family members or friends ($113.00 value)
In Home Pamper Session Includes
4 fifteen minute foot or chair massages ($65.00 value)
4 mini spa gift baskets ($48.00 value)
Pamper sessions provided in the convenience of mom's home, office, church, etc...
Pamper sessions redeemable only after 1 hour full body massage is received in the massage clinic at Ingalls Family Care Center in Flossmoor
Must claim pamper session within 90 days after receiving full body massage
Let Ingalls Massage Therapist
Ken Williams be your partner in providing your mom with this health maintenance massage package.
To purchase your Mother's Day Massage Package
Call: 708-206-1656 ext. 196
Mother's Day Massage Packages must be reserved and purchased by May 15, 2012. Offer ends May 16, 2012. Massage appointments must be scheduled within 90 days of purchase. Limited packages available.
Mother's Day Package Offer
Only Good with Ken Williams LMT
Ingalls Family Care Center